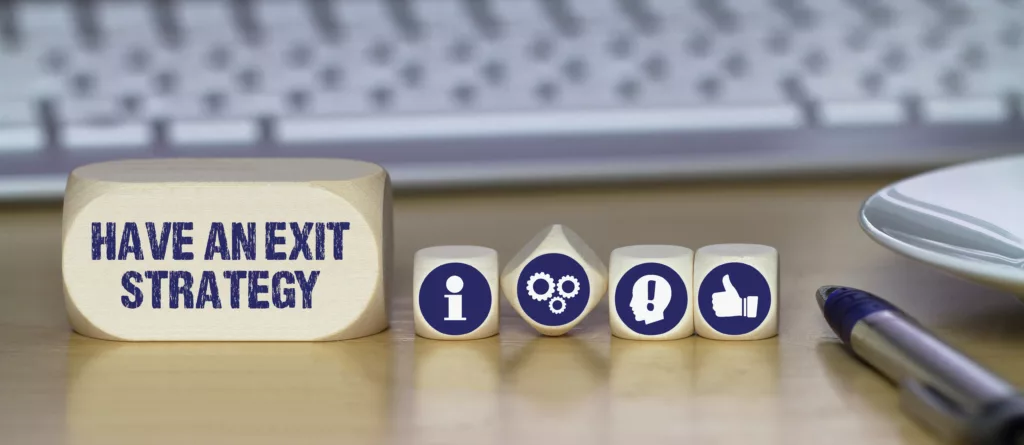 The title of this article must certainly sound odd. If you're about to accept an offer to start work at a company then shouldn't you be committed to that decision and not thinking about how to leave? Well, that's not entirely true. In fact, it's a good idea to think about an exit strategy from the very start.
Here's how an exit strategy can help you make clearer, more informed decisions and deal with challenges in your new position.
The energy market today is very different than 10 years ago when it was dominated by giant power utilities, Fortune 500 manufacturers, and behemoth trading houses. Today we see a very different corporate landscape. Small retailers with innovative solutions are gaining share in a deregulated marketplace, multinational developers are building major renewable assets as the energy transition accelerates, and venture capital startups are making faster inroads in battery technology than yesterday's dinosaurs.
The reality of this diversified, rapidly changing marketplace is that not every player is going to be a leader; nor will they survive three years from now, not to mention in five years. There's a higher risk today than ever before that a company will fail, go bankrupt, become uncompetitive, or pull out of the market. Does this sound depressing? We hope not. We think it's exciting.
Today, more than ever, energy industry professionals have the chance to create value for themselves as professionals. By taking control of your career, you have the ability to expose yourself to and embrace new ideas, technologies, and methodologies, and therefore increase your knowledge, skills and overall market value as a professional.
Let's look at a job change within the same industry (i.e., moving from a power utility doing offshore wind to a global wind project developer); or, from a traditional battery manufacturer to a startup that develops new battery tech:
Does the company operate differently from your current organization?
Does the team include people from diverse backgrounds?
Does each have an area of particular expertise (say, engineering talent, data from global projects, patents and intellectual property, advanced investment know-how to structure complex deals, etc.)?
Are there few strata between yourself and high-level decision makers?
Will they pay you more than your current salary?
If you're answering 'Yes' to three or more of these questions, chances are you'll learn more in that new job than if you stay in your current/old job. If it's a 'No', then that job probably is not a good opportunity!
Exit strategy
Regardless of the company, there's a chance that in the future an exit event will occur that makes you want to or need to leave:
At a utility, you might be pushed in to a role outside your interest;
At a global developer, if they're unsuccessful they may leave Japan
At a battery start-up, their technology could fail
At a traditional battery maker, their technology could be come obsolete
When this exit event occurs, any new opportunity will depend on how much value you've recently created in yourself. So, do everything possible to learn from more qualified people, be exposed to new technologies, and be eager to embrace new procedures and methodologies. All this helps to increase your benchmark salary and value as a professional.
In general, the confidence you gain by having a "ready" exit strategy shouldn't be underestimated. Any new role you take will have challenges. There's no such thing anymore as an easy and safe job. Having an exit strategy gives you the confidence to know that tackling these challenges opens up more doors in the future, regardless of whether you and the company succeed. This puts responsibility for your future in your hands, as opposed to relying on your company will take care of you until retirement.
Examples in the market today
Every company except Mitsubishi Corp. lost the Round 1 offshore wind auctions last December. But this is not a loss for the people who rivaled Mitsubishi in the bidding. In fact, those involved in the losing bids are now in high demand across the industry!
Over the last month, Titan introduced clients to three professionals who had experience in developing Round 1 projects. As some light was shed on changes for Round 2, these professionals lost confidence in their organization's chance of success and decided to look for a stronger player.
On behalf of these three, all of our introductions resulted in job interviews, with 50% of those resulting in employment offers. Two out of 3 received multiple offers, allowing them to select the firm that they thought was the best match for their personal situation.
Another area where we see this phenomenon is in power trading. Again, this is a developing and growing area in Japan, which has led to a situation of high demand, low supply of qualified professionals. This opens up opportunities for those in adjacent fields, such as commodity trading at a gas utility or a trading house. Take on the challenge today, learn quickly, and you could become one of the few people in the market with this unique experience that's also in high demand. This will help secure your career, not just your job.
As an agency, the most common question we get about people who've spent 15 to 20 or more years in one organization remains: 'Is this person capable of learning new things and methods?'.
Simply experiencing change is in itself a measure of growth and therefore creates personal value.
Beware, however. Job hopping too much (defined by joining and leaving before achieving anything noteworthy) will most likely decrease your value as a professional.
Andrew Statter is Partner and head of Titan GreenTech, a Tokyo-based human capital and executive search firm with a focus on renewable energy and clean technology markets.
This article originally appeared in the Japan NRG newsletter. NGR Japan is a one-stop platform that delivers both information and analysis on energy and electricity markets in Japan.